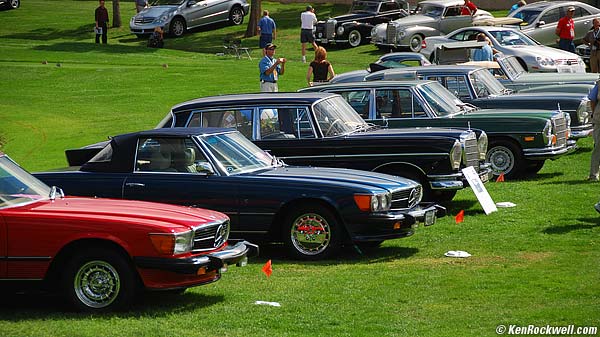 Concours d'Elegance - a name for the event that will showcase a hundred historic automobiles at Makray Memorial Golf Club in Chicago. The show will be playing host to numerous restored classic cars. And the proceeds of the show will go to charity. The Antique Automobile Club of America is behind this show. The group is backed by its 762 years of experience and a 60,000-strong membership.
Helen Burroughs will be the oldest competitor in the said event. At the age of 97, Burroughs will be taking her 1931 Chevrolet Cabriolet. "It brought back many happy memories," said Burroughs of the Cabriolet. "I always loved this little convertible," she added. Although her Cabriolet is considered to be really old, it is still young compared to other vehicles that will also be showcased in the said event.
Steve Moskowitz, the executive director of the Antique Automobile Club of America, has this to say about the event: "It's a multibillion-dollar hobby. It's at an extreme high point right now. Every segment is exceptionally strong."
According to the organizers of the event, the show is fueled by Baby Boomers who are investing a lot of money on the restoration of vehicles that they grew up with. As a result, muscle cars from the 1960s are among the hottest categories.
Only cars aged 25 years above are accepted by the club. More than 250,000 people are expected to visit the event. Such a huge turnout would surely generate a lot of money for charity. Attendees of the show will be given a treat. Trucks, cars and motorcycles from the past which have been restored to their showroom glory will be on hand. These vehicles will surely brighten up the day of someone who is really into vintage cars like me.
Concours d'Elegance actually started in France in the 1920s. The first of these events were actually just like a motor show today. A place where manufacturers and their consumers meet and talk about what the consumer wants and what the automaker is currently working on. It was imported into the United States after the Second World War. The premier event is held at the Pebble Beach Golf Links in California. Last month, the Pebble Beach Concours raised about a million for charity.